Ogres may be like onions, but so are we, people. You know – Layers. Our lives unfold (at least without the persuasion of Alcohol of other un-inhibitor agents) slowly, as we get to know each other. We introduce ourselves by name, sometimes by country of origin, our profession, family situation, and other generalities. As our connection to each other deepens, more layers may shed, and we talk about elements of our belief system (though, some of it, likely leaks through our behaviors before), opinions on current events, or other topics, which continues to expose the core. Somewhere in this process, we talk about what we like. It's this kind of conversation that makes some people raise a brow, when I share some of my more serious interests.
"Oh, you write? How interesting. What do you write about?"
"Yeah, what kind of music do you like?"
"Wait, what? M.M.What? is that the cage fighting? Hey, I know Conor McGregor!"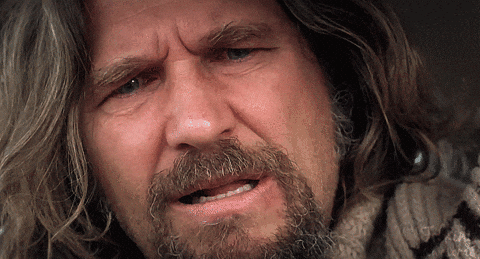 At this point, some conversations seem to peter out. I thought about this for a while, and even to my brain, which is engaged in the general love of these three areas of interest, it did feel somewhat random. Literature and music are related as arts, but what about the people punching each other in the face?
Well, I could state the obvious (and I will) – M.M.A stands for Mixed Martial Arts. But this is not satisfactory. While musicians and writers create some "product" through their artistic process, the fighters merely meet inside the cage and try to beat each other, then leave. So, where's the connection? Where is the deep meaning, that drew me, and kept my otherwise distracted mind engaged?
It started crystalizing, as I left the house for a walk the other day. I was more than a little irritated with the music (if you can call it that) my kids were playing on the computer. I won't name names, but it was one of the more recent pretty faces, in skimpy clothing, bumping to some catchy, repeating computer-generated groove. I put on my earphones and hit play as soon as I closed the door behind me. Good, old Soundgarden for the rescue.
Bear with me people, I will walk you through my process.
As I listened to the wonderful progression of "Blow up the outside world", I mused about what makes me like the musicians I do, as opposed to the ones I am not a fan of. And as I waited for a light to turn green, an internal one flash inside my head. It's the tools of the trade.
Which musicians do I like? I can list many, but the point is – what do they all have in common? Well, the ones at the upper part of my list are musicians who write lyrics, play an instrument (or 5), sing and perform. I am not a huge fan of many "performers", as in singers with great voices who "just" sing. Don't get me wrong, I respect a great voice, but this alone does not me, a fan make.
This immediately resonated with the writer me. What makes a good story? Surely, it's more than a good plot. It's more than a relatable character. More than proper spelling. A good story is made, by using – there it is again – the tools of the trade.
And just like that, I found the connection. A mixed martial artist is another person, who needs to have the tools of his trade in order to perform well.
True. Art is not a competition – as opposed to MMA – but they are all arts. A writer, a musician and a mixed martial artist all present something pleasing by bringing all their capabilities, talents, training and passion to the table. If the musician plays the right chords, but sings out of key, or if the writer tells a plausible story about a flat and boring character, or if the fighter shows up with the skills but is out of shape… we will likely be disappointed with the outcome. But if they connect everything – and it doesn't have to be perfect – we are almost guaranteed some fun.
This was a nice little moment of satisfaction, in being able to identify something that links some of my main interests, logically. But it also started me thinking about the next question – can I use this?
Can I draw from what I'm learning of martial arts, and apply it to another? Can my appreciation to the martial artist inform my writing? Not just as subject matter, but as applicable knowledge?
Well, I begin by asking what does a good MMA fighter need? Skills in striking, wrestling, BJJ (That's Brazilian Jiu Jitsu! Git yer head outta the gutter). He needs stamina, mental strength, discipline, patience. Practice is a must. I will stop here. I'm sure there's more, even if the list as it stands is enough to deter anyone from even attempting…
The focus of this exercise is the writing itself. Not the writer (I hope we already agreed there are parallels between the three professionals). So, what can we take from this list of skills, capabilities and habits, in order to help a story work? I'll start with patience. The reader may not have it, but patience is the ability to act when appropriate, and wait when necessary. It's in the pacing of the story. We don't want to spill it all in one hurried stream of consciousness (well, not in a novel I'd say) on the one hand, but we also don't want to keep the reader waiting for something to happen.
But the story needs to move forward, right? Just like a fighter who wants to win. Here is where some other skills come into play. The first thing that pops to mind is the art of the takedown. Sometimes you want to "floor" the reader. There are ways to do it. One is to sneak up on him with great speed, changing the level of your approach, grabbing him and putting him on his back. Other ways to do it is by using the great striking skill call "fake". A jab might do the trick too. The idea is to let the story throw your reader slightly off. Not off the story, but a little off guard. A red herring is a tried and tested fake. slowly, teasing action, foreshadowing, is like taking jabs, preparing the ground for a good power shot. This also helps with pacing, so it's a win-win situation.
What about Jiu Jitsu? There are a few things it could teach us. One of them is the shift of the power balance. If the story has your hero on his back, trying to avoid submitting to the antagonistic forces of the story, there's a way you can help him turn the tables. The magic is in the steps. Normally, the fighters don't just trade places. There's always a struggle, both of force but also – even more so – technique. If you want to escape a dangerous position, and reverse the balance of power, you have to know the steps, and execute them one by one. Sometimes it will work, and sometimes it may fail, as your opponent may (and likely should) be at least as skilled and powerful as you. Let your character learn these skills. In fact, it's a must if you want a character that develop over time. A white belt will rarely sweep a black belt without proper training and practice. This is also where mental strength comes into play. Your character may not be very strong in the beginning, and even if he doesn't end as a very strong character, he will need to "toughen up" some, in order to handle the multiple obstacles, you put in his way.
So, there you go. I love music, literature and mixed martial arts. Not only does it make perfect sense, I can even apply lessons I take from one and implement in the other.